Free Things You Can Do on Your Birthday in Dubai
2 min read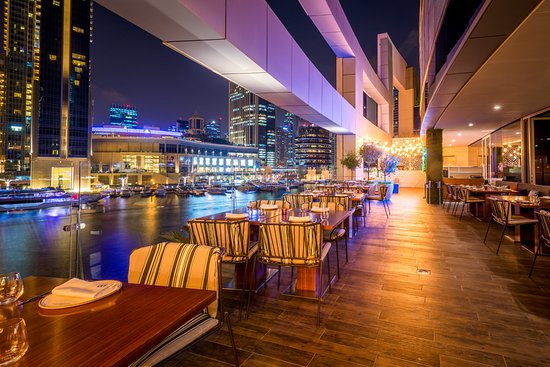 Having to be born will be never to special if you are in Dubai and it's your birthday. This wonder city will make your birthday special in many ways. It's your birthday just show them your emirates id if you are resident or show your passport or id card if you're a visitor, no future questions asked, and let other people celebrate the big day with you.
What's great than having an Italian buffet just for you on your big day, visit All'onda and show them your birthday proof and you can enjoy the brunch buffet with a view to the best part of Dubai. The brunch will include scrumptious 6-course meal served on a family table. You can eat as much sushi as you like and as many beverages from the available ones.
Love barbeque, and on your birthday, you can have anything you want so, why not do and eat what you love. Call Ab's Absolute Barbeque and they will make you feel like a family has set surprise for you. Ab's set a table for you with a cake and a spot on grilled barbequed meal of your choice, so, plan your birthday at Ab's next year.
Pizza is all time love! You can just taste the word pizza when said. How about a free pizza on your birthday and you can bring 5 more of your friends or family with you at Tribeca Kitchen and bar. You and your 5 other pals will get a free meal and glass of sparkling grape for free. And everyone with you can order main course to get a complimentary dinner as well.
Not looking for some fancy birthday but just you want to treated nicely then head to Reform Social and Grill. This is a very British Gastropub desert place. This restaurant will serve you with a desert of your choice just as you let them know.
Another High-end British restaurant will celebrate your birthday as if it was their loved ones, Marina Social will get a cake a lit a candle for you and also get you a birthday card on behalf of all the Marina Social staff.
Birthday scene at The scene is the best place where you can celebrate a less noisy birthday. This is another British café which will offer free desert with a special message including a fine dine with a meal of your choice. You can also claim your birthday at evening desert safari in Dubai, just let the management know and be treated like a king/queen. Birthday at a Safari will be one of a kind. Visit https://dubai-dunes.com/ for further details.